Fiona Ashworth
Burning Nights CRPS Support is very privileged to have a wonderful Patron; Fiona Ashworth.
Fiona is a qualified barrister who deals with chronic pain condition legal cases daily, including those concerning Complex Regional Pain Syndrome (CRPS). We feel that Fiona is an excellent asset to the charity and CRPS sufferers, their families, carers and loved ones.
A Message from Fiona...
I am honoured to have been asked to become the patron of Burning Nights CRPS Support. Anyone who has had any experience of CRPS as a sufferer, carer or practitioner cannot fail to be struck by how excruciatingly agonising this condition can be.
I fully support the aims of Burning Nights CRPS Support to raise awareness of this horrible condition, to support sufferers and their loved ones and to facilitate greater understanding and research.
I am a barrister specialising in chronic pain conditions and practising at Kings Chambers. I was called in 1988 as a Hardwicke scholar of Lincoln's Inn. For the last 15 years or so I have concentrated on chronic pain cases including CRPS.
I have lectured extensively all over the country, have attended the Pain Summit in Westminster and lectured at the medico-legal conference in Cambridge, to APIL and a further pain seminar at Cambridge University. I have also organised and run numerous pain seminars around the country at which I, and selected speakers, have lectured. I have had numerous articles published on the subject.
In my professional life I deal extensively with pain experts, psychiatrists, rheumatologists, psychologists, care/OT experts, accommodation experts, orthopaedic surgeons, podiatrists, chiropractors and physiotherapists. I have dealt with many hundreds of chronic pain cases including numerous CRPS cases. I have appeared in numerous chronic pain cases both at first instance and on appeal, including the leading authority on the chronic pain condition of fibromyalgia.
CRPS does not just affect one limb; it affects the whole person and I consider that the person has to be looked at holistically. Further, it not only affects the sufferer but all those around him or her and they too need support. I look forward to working alongside Victoria and the team at Burning Nights and wish them every success.
---
Recommendations
Chambers UK 2016
"She has an extremely thorough and authoritative approach, whilst retaining a compassionate rapport with clients."
"She is very strong technically, good on her feet in front of a judge and very good with clients. She has the right degree of gravitas and familiarity."
Chambers UK 2015
"It's not just that she's very good technically; it's also her delivery and her relationship with the clients that sets her apart."
Legal 500, 2015:
"Efficient, succinct and, most of all, approachable
The Legal 500, 2014
"She is one of the best in chronic pain cases."
Chambers Guide to the Legal Profession
"A fine junior who hates to lose."
---
Contact Details
---
LET'S SPREAD AWARENESS OF CRPS!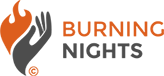 Last Updated: 22/08/2022