Donate When Dining Out or Staying In A Hotel
---
ChariTable Bookings
ChariTable Bookings is a fantastic way of helping us raise money when you go out for a meal! You must book online using the ChariTable bookings website or download and use their app (downloadable on Apple / Google Play / Windows) and in return Burning Nights CRPS Support charity will receive £1 per diner. There's a choice of over 8,500 restaurants registered from around the UK. There is also the option for you to suggest restaurants if your local restaurant isn't listed.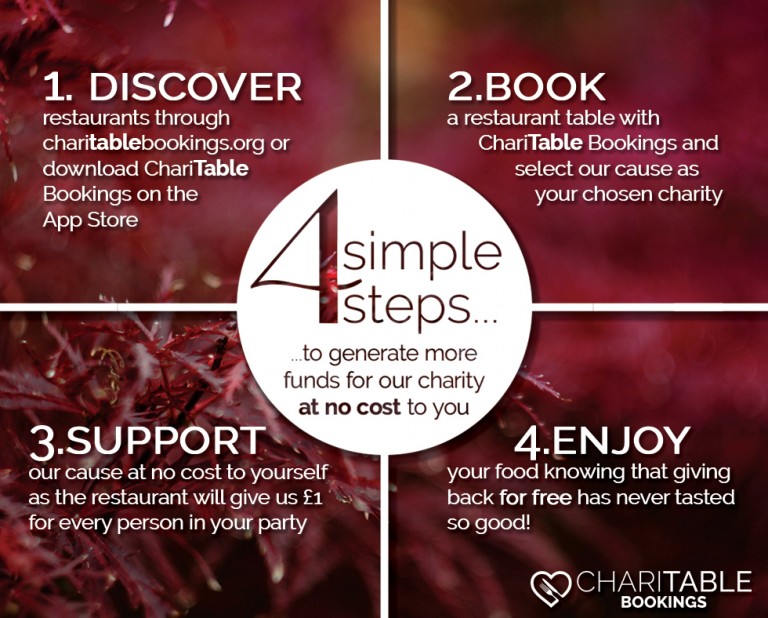 You can now also book your hotel room via ChariTable Bookings. For every honoured hotel booking made online via the ChariTable Bookings app from a list of over 250,000 hotels across the world for you or on behalf of someone else, £1 will be donated by ChariTable Bookings for every guest for every night. It's that simple!
Visit ChariTable Bookings to sign up for FREE and start collecting those FREE donations, just by booking your restaurant or hotel online.
---
Love cooking at home?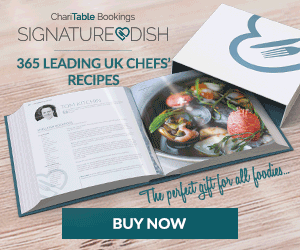 Enjoy watching Albert Roux, Marcus Wareing, John Williams, Brian Turner, Richard Corrigan and other great chefs cook on the TV? This great recipe book will be perfect for you or as a gift for a foodie! The ChariTable Bookings Signature Dish book has 365 leading UK chefs' recipes. For every copy sold, £5 is donated to Burning Nights CRPS Support!
---