Celebrations
Give In Celebrations!
Raise money celebrating a special occasion. Dedicate your birthday, wedding or other special occasion to Burning Nights CRPS Support, or mark a milestone in your life. Set up a special celebration fundraising page and ask for donations instead of gifts.
Wedding Celebrations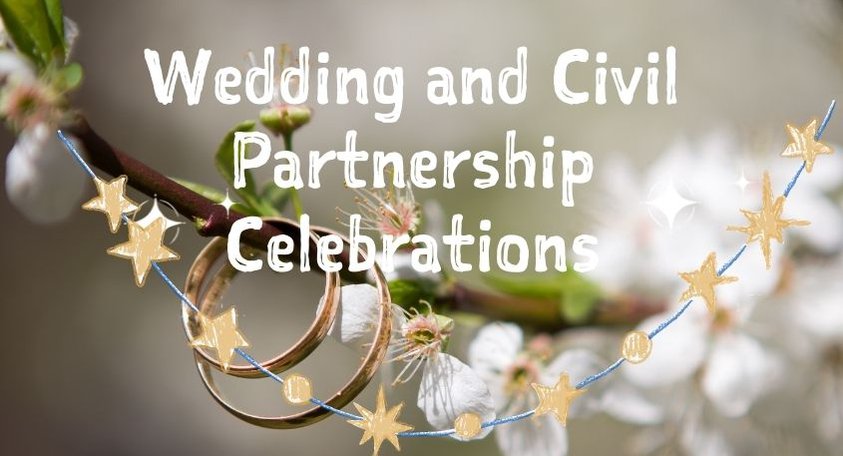 Every year, couples choose Burning Nights CRPS Support as their wedding charity. A wedding or civil partnership is a very special day for loved ones to get together, and supporting Burning Nights CRPS Support is a touching and positive way to recognise a loved one, friend or relative.
Making Burning Nights CRPS Support part of your wedding or civil partnership to celebrate life adds a special and personal touch and can make your day even more memorable. Your donations could fund our support services such as our Counselling and Therapy Service so that more families can be together in future for those very special occasions.
Set Up Your Fundraising Page
Get started by setting up a Give in Celebration wedding fundraising page is easy and can be done in just a few minutes. It's the easiest way to collect donations – just share a link with friends, family and colleagues and they can donate securely online. The donations go straight to us and you can make your page really special by adding photos and your story.
Collection Boxes
Use our collection boxes for your big day and collect Gift Aid which could increase donations by 25% at no extra cost. Request your collection boxes by calling us on 01663 795055 or email us on support@burningnightscrps.org
If you are wanting collection envelopes please do contact us and we can post you some.
Top Tips for raising more for the Big Day!
Get your fundraising page off to a fab start by adding the first donation yourself - even if it is just £10
Use Burning Nights CRPS Support's enamel pin badges as wedding favours – you can buy them on our online shop
If any of your guests can't make it to your wedding/civil partnership, why not ask them to make a donation instead? Making a donation is the perfect way to say 'congratulations' if they can't say it to you in person.
Remember to include on all your wedding correspondence such as 'save the date' or your wedding invitations that Burning Nights CRPS Support is your chosen charity and why, but also that you would welcome donations. Some supporters ask for donations instead of gifts.
Set a target on your online fundraising page and you could raise up to 46% more. If you hit your target early, increase it!
Ask people to add Gift Aid by mentioning the benefits of doing so on your page description. This is where the UK Government will increas your donation by 25% if you're a UK tax payer
Place donation envelopes or collection boxes at each table setting
Put a champagne bucket on the bar or alternative place to collect spare change or 'buy a drink' for the person you're honouring
Get in touch with your HR team to see if your employer offers 'Matched Giving'. It's an easy way to double your fundraising as your employer will agree to match the amount you raise.
If you are given any cash donations you can pay them into your own account and make a donation to your page or on our website (remember to include your event so we can add it to your total)
And finally, don't be afraid to tell everyone about your celebration fundraising. Add your story and photos to your fundraising page, then share on your social media channels, on Whatsapp and by email
Make Your Birthday Celebration Special
Dedicate your birthday to Burning Nights CRPS Support by setting up a special birthday fundraising page and ask for donations. Give your friends and family the opportunity to help support thousands of people whose lives have been turned devastated by Complex Regional Pain Syndrome. Help us continue to support and campaign for everyone who needs us.