Fundraising Ideas and Tips
Looking for fundraising tips and ideas to support the work of Burning Nights CRPS Support? Then look no further! If you'd like to fundraise for us, to help Burning Nights CRPS Support continue it's great work as a Complex Regional Pain Syndrome (CRPS) charity in the UK, then this page gives you a few ideas of fundraising activities to think about!


How Can You Get Involved?
Burning Nights CRPS Support is a registered UK charity dedicated to CRPS. Our charity registration number is 1166522 and we are registered in England & Wales.
There a lots of ways you can get involved in helping us to be a successful charity for CRPS in the UK! Why not check out our OTHER WAYS TO SUPPORT US section of this fundraising page?!
In this page you will find fundraising ideas and tips that you can do both at home if you are house bound or bed ridden as well as ideas outside your home.
Your charity events will be the key to helping Burning Nights and eventually after becoming a charity you will be helping CRPS sufferers around the country.
Don't forget that November is recognised as CRPS Awareness month and so many of you may consider fundraising during that time as well as the rest of the year.
How To Fundraise For Burning Nights CRPS Support
First of all – Thank You for choosing to fundraise in aid of Burning Nights CRPS Support charity. This is how to fundraise for Burning Nights CRPS Support:
Contact Us – If you have a fundraiser in mind please contact us and give us the outline of your planned event and ask for our Fundraising Registration Form
We will send you a Fundraising Registration Form – this form is the time where you can give us the exact details of your fundraiser, who's involved, how you wish to raise the money, if you need sponsorship forms or online giving etc. We will also send you our Fundraiser Supporters Information pack which will give you all the details about how to run a fundraiser, how we can help support you and how to donate your fundraised money. Please give us a minimum of 14 working days before your planned event so we can send you any fundraising promotional items and any collection boxes you may need.
Visit the online platform to fundraise on (Just Giving)
Please return the Fundraising Registration Form by post
If you require our Sponsorship form please click on the SPONSORSHIP FORM to download it
We will then send out your requested fundraising promotional items by post. We will also if you have requested put your event onto our events calendar and share it across social media
Hold your fundraiser!
We ask that you return any fundraising items including any collection boxes, unused promotional items, posters, leaflets etc within 10 working days of your event. As we are a small charity we cannot afford to keep replacing the collection boxes due to their high cost, which is why we ask that you return them please
Donate your fundraised money within 4 weeks of your fundraiser by Bank Transfer, Cheque, PayPal, via our online donation page or via one of the 2 online giving pages – Just Giving or Virgin Money Giving

We may be able to help you with other fundraising materials, please contact us for further information. If you are wanting to do a sponsored event, we are a registered charity on Just Giving where you are able to set up a fundraising page in aid of us at Burning Nights CRPS Support. Don't forget if you're a UK tax payer, we are registered for UK Gift Aid!
How To Make A Donation to Burning Nights CRPS Support
If you don't wish to fundraise then would you donate even a small amount towards our target, so together we will get there!
Please visit the Burning Nights CRPS Support Make A Donation page for full details or CLICK the 'Make A Donation' button below to make a donation online.
Online Fundraising Platforms
We are also registered on 2 online giving websites (online fundraising platforms – Virgin Money Giving and Just Giving. You can either fundraise or make a donation via both of these online giving pages.
If you prefer to fundraise via Just Giving please click on the link below: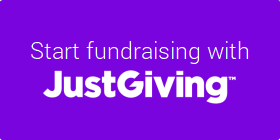 Other Ways To Support Us
We have a number of other ways in which you can support us. Please visit our 'Other Ways To Donate and Support' page for more ways to donate to Burning Nights CRPS Support charity.
Check out our fundraising leaderboard
Fundraising Ideas At Home
Here are just some ideas and fundraising tips to get you started, that you can do at home. Don't forget to check out our Virtual Fundraising Ideas page as well!
Online Shopping
Don't forget to use the EASY FUNDRAISING website to order your items online so the shop can send a donation with no cost to yourself!
This is the link to Burning Nights CRPS Support cause page with Easy Fundraising. Visit our 'Other Ways To Donate' page for other ways you can make a donation to the charity just by shopping online!
Have A Party!
Have a party and invite your friends and colleagues and instead of requesting gifts from them ask them to make a donation either online on the DONATIONS page or put the cash in an envelope and then you as the organiser can send the money onto Burning Nights CRPS Support either as a Bank Transfer or as a cheque.
You could make your party a themed one, a fancy dress or even a Retro party. Why not make a passionate speech at the beginning or end of your party where you can talk about Burning Nights and what we are trying to achieve?! The main emphasis must be on the FUN part of FUNdraiser!
Swear Box
Why not have a swear box in your home or your office and you could fine anyone for swearing? It could be used for anyone who comes into your house whether it is a member of the family, a friend or a work colleague! You could have a tariff of 'charges' where you put a list on the box, without using the full swear words if you want, and put a fine next to each swear word and every time someone is caught swearing then they put the fine in the box! You agree a time frame for the swear box and after it ends count up your money and send it into Burning Nights CRPS Support either as a donations via our website, PayPal, by cheque or Direct Bank Transfer. You could also put the SWEAR BOX at your work as well!
Host A Sponsored Event
This could be a sponsored head shave, hair cut, beard grow, hair dye in orange for CRPS Awareness, waxing a man's leg or even an auction where you use promises instead of actual prizes! If the person who has pledge some money fails at the event then they have to make a bigger contribution!
Or if you know anyone famous or who are celebrities ask them to donate something of theirs such as a signed photo of them, an autographed letter or a ticket to an event and with these prizes you could auction off to the highest bidder with the money you raise going to help CRPS sufferers.
Sponsored Internet Activity
Do you have a special talent? Can you sing or whistle? You could get people to sponsor you to do an activity and you can record it and then put it on YouTube or Vimeo or you could do your special talent live over the internet!
Garage Sale / Car Boot Sale
Gather up old toys, clothes, old Christmas presents, DVDs, CDs, decorations or unused items and put up a stall on your driveway and sell off all your old and unwanted items. These items could also be sold on eBay or Craigslist.
If you sell or buy anything via eBay you can also raise money for Burning Nights CRPS Support charity there as well via eBay for Charity. Why not make us your favourite? Visit our page within eBAY for Charity?
Host Dinner Parties
If you're good at cooking or a member of your family is a good cook then why not consider holding a dinner party for friends, neighbours or family and get each of them to donate money to benefit Burning Nights CRPS Support.

Coffee Mornings
These can be held in your home or at work or in your local Church hall, community hall or Scout/Guide hut. Bake some cakes, muffins and biscuits or even buy a few in from your local supermarket and ask people who come to the coffee morning to donate a small amount to you in return for the coffee and cakes.
OTHER FUNDRAISER IDEAS
PLEDGES
You could ask someone at work or some of your friends or family to give up something for a set amount of time such as giving up chocolate for a month or stop smoking for a month and the money they would have spent on the chocolate or on their smoking they could pledge that money to you with the cause to be benefited being Burning Nights.
QUIZ NIGHTS
You could ask your local scout/Guide hut, local pub or local community hall if you could use it to hold an event to raise money towards the making of a charity. The you can hold a quiz night by asking friends, family member, neighbours & work colleagues to pay for each person in the team or a team of 4 price and the money you raise can all go towards Burning Nights.
BAKE / HOMEMADE PRODUCTS / CAR BOOT SALE
You could bake some cakes, biscuits, cookies, muffins or make small chocolate truffles at home and if you live in a busy street or busy estate you could sell them to your friends and neighbours. You could make some jewellery, decorations, baskets of things, put ingredients of a cake in glass jars or any art you have made at home and then sell them on eBay or at a village / school fair & fete or local market or car boot sale.
NON-UNIFORM DAY
Speak to your children's school or academy and ask if they could do a Non-Uniform Day where all the children pay £1 OR 50p each.
SPONSORED RUN / BIKE RIDE / SWIM
If there was a local run going on you could join in that or if not then don't worry create your own! Set out a route around a town for example, get a few friends, family members or work colleagues to do a bike ride or a run around the route and you can get either sponsorship forms or ask them to pledge a set amount of money with the benefit of Burning Nights and we would be happy to send you our logo for this benefit and include the website address and email. As for a sponsored swim we don't mean swimming the English Channel! You can swim a number of lengths in your local swimming pool or if you live by the sea you could swim to a certain point and get people to sponsor you.
FOOTBALL / GAMES TOURNAMENT / BOXING MATCH
You could organise a 5 a side tournament between local teams and charge spectators an entry fee. You could take and sell some food and soft drinks during the tournament and for the winner you could get a small trophy designed and even make it an annual event! Do you know any local boxers who make consider doing a boxing match in aid of Burning Nights? You could charge the spectators a fee to watch the match or sell tickets in your local shop.
If you have any charity fundraising ideas or tips please do get in touch and we can add them onto the page!
Last Updated: 05/05/2020

LET'S SPREAD AWARENESS of CRPS!